Employment Law Attorney in Nashville, Tennessee
Sue Palmer & Associates Provides Employment Law Services in Nashville, Tennessee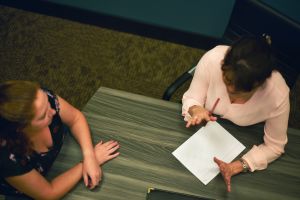 Employment law encompasses more than just discrimination cases. Sometimes employees face issues regarding employment contracts, severance, disciplinary actions or retaliatory discharge. An employee may need a leave from work, whether it be for their own serious health condition, or to take care of another. If your employer interferes with your right to take leave, or retaliates against you for taking it, you are protected. If you are fired for making a worker's compensation claim or reporting illegal activity, you are protected.
Sue Palmer & Associates PLLC has helped clients work through all of these various circumstances and is very familiar with all applicable laws, including the Family Medical Leave Act and, more recently, the Families First Coronavirus Relief Act.
Call us now to learn more about our employment law services in Nashville and throughout the state of Tennessee. We'd be happy to answer your questions.
Trust a Reputable Law Firm to Take on Your Case
If you're searching for responsive employment law firms in Nashville, or anywhere in Tennessee, look no further than Sue Palmer & Associates. You can count on us to help you:
Negotiate your contract, severance or resignation

Get the paid time off you're legally entitled to

Get the backpay you're owed
To schedule a consultation with our legal team, contact Sue Palmer & Associates today.